Arts Resource Centre's Music Digitization Project
A project to digitize around 1000 archival department of music recordings is underway right now in the Arts Resource Centre. Most of the recordings are from performances in Convocation Hall and span from around 1967 to the late 1980s.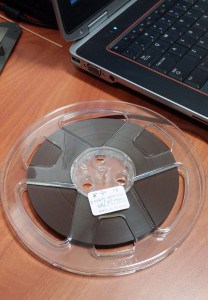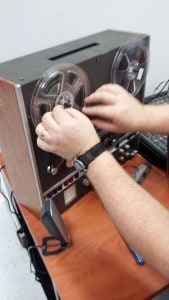 The majority of the recordings are reel-to-reel or cassette tape. To transfer and digitally record the audio files, they must be run real-time, which means the folks in ARC have been listening to hundreds of hours of musical history!
Due to the age of the reel-to-reel tapes (50-30 years old), there has been some physical deterioration, which means further restoration of the audio files will be necessary. Once the music has been digitally recorded, the audio technicians will go through each audio file to clean up any audible distortion, making this an enormous undertaking.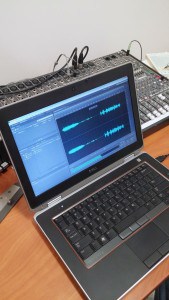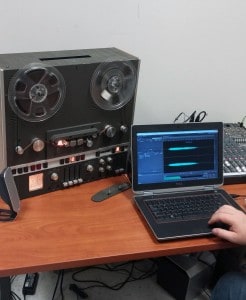 When the project is completed, the collection will be catalogued and made available to listeners. It is a preservation of history that will be invaluable to the future of music education in Alberta!
Speaking of Musical History:
The Department of Music is celebrating it's 50th Anniversary this year! Join them in their celebrations at the Winspear Centre.
Presenter: The University of Alberta, Faculty of Arts, Department of Music
Event Title: 50th Anniversary Music Celebrations
Date: Jan. 24 at 3:00 p.m. (Performances & displays in main foyer at 2:00pm)
Reception to follow
Venue: Winspear Centre
Tickets: $10 student, $20 adult, $15 senior, available online now at YegLive.ca and at the door.