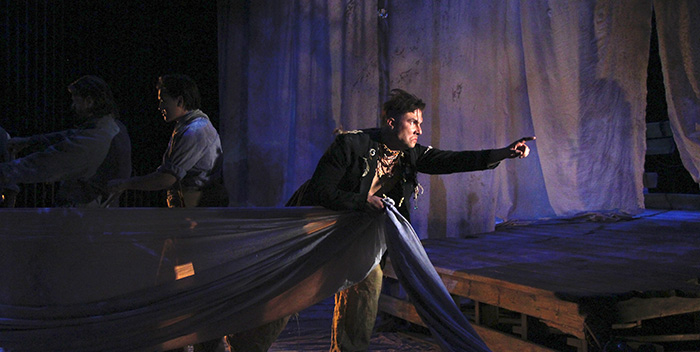 To celebrate the 50th anniversary of the University of Alberta's Department of Drama, the Curious Arts blog is sharing 50 Reasons to Go See A Play throughout the 2015-16 season. Or The Whale director and writer Chris Bullough and cast member Jesse Gervais share reasons 29 and 30 in our 50 Reasons to Go See A Play series.
Jesse Gervais: For a Human Connection
Chris Bullough: It's a Once In A Lifetime Experience
Presenter: U of A Studio Theatre
Event Title: Or The Whale
Dates: May. 12 – 21, 2016 at 7:30 p.m.
Matinee Thursday, May 19  at 12:30 p.m.
Venue: Timms Centre for the Arts, University of Alberta
Single show tickets: $12 student, $25 adult, $22 senior, available online now and at the Timms Centre box office one hour before each performance.
Previous articleThe Act of Adaptation: Form, Content and the Quest to Make MeaningNext article
Sterling Award nominations