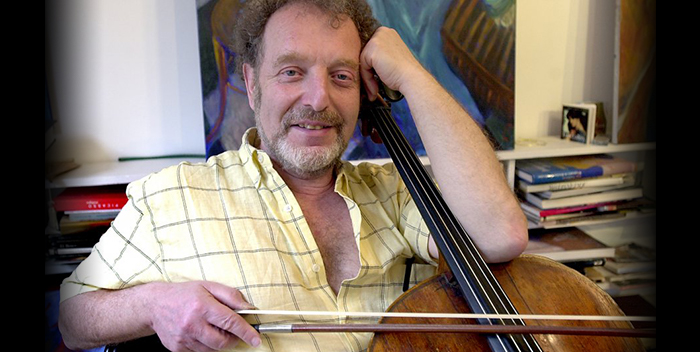 The second concert of the Department of Music mainstage season is Russian Soul, to be performed October 20, 2017, at Convocation Hall by master musicians Rafael Hoekman (cello), Patricia Tao (piano) and Robert Uchida (violin).
An intense evening of Russian music from Tchaikovsky, Rachmaninoff, Prokofiev and Shostakovich, Russian Soul is a tribute to Hoekman's late teacher, Yuli Turovsky.
A Soviet-born Canadian cellist, conductor and music educator, Turovsky is mainly associated with the I Musici de Montréal Chamber Orchestra, which he founded in 1983 and led until his death 30 years later.
The I Musici de Montréal Chamber Orchestra originally consisted of music students from Montreal, many of whom were or had been students of Turovsky and his wife. Under Turovsky's direction and with his wife Eleonara (herself a professional violinist) as first violin, I Musici became one of the best-known classical ensembles of Canada, toured extensively in Canada, in the United States and abroad and produced over thirty recordings. 
Turovsky also had a marked impact as a music educator. He taught at the Conservatoire de musique du Québec à Montréal from 1977 to 1985 and at the Université de Montréal from 1979 until the early 2010s as his health declined. One of his last students, Stéphane Tétreault, is regarded one of the top young talents in classical music in Canada.
Turovsky was a Knight of the National Order of Quebec (2010) and an Officer of the Order of Canada (2012). He received the 2012 lifetime achievement award from the Quebec Music Council (Prix Opus).
Turovsky died in Montreal on 15 January 2013 from complications due to Parkinson's disease. He was 73. His wife Eleonora died in March 2012.
Russian Soul will be performed by faculty members of the U of A Department of Music and features several musicians from the Edmonton Symphony Orchestra.
RUSSIAN SOUL
October 20, 2017, 7:30 PM
Convocation Hall, University of Alberta
For tickets and concert information, visit the Russian Soul event page.
Previous articleA Sneak Peek Inside Hetero[topia]Next article
Hair & Makeup for A Bright Room Called Day