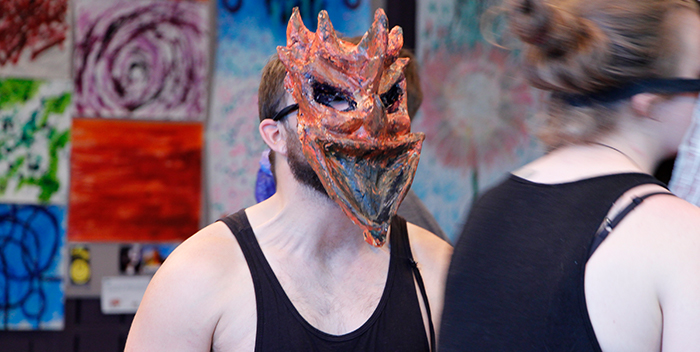 After carefully preparing their moulds, the masks have taken shape and the students from the U of A Clown Workshop began trying them out!
Stay tuned for more photos as these students bring their characters to life…!
The U of A Clown Workshop is led by Jan Henderson, one of Canada's leading clown and mask teachers. For over 30 years she has helped people to get in touch with their most authentic, playful and creative aspect – their inner Wise Fool – and use it to enrich their personal and professional lives. Participants have included artists, business people, health care professionals, consultants and individuals of all disciplines in the private and public sectors. Learn more about Jan and her Clown Workshop at www.foolmoon.org.